2017 NFL Draft Exceeds Economic Impact for Philadelphia
August 24, 2017
PHILADELPHIA, PA – From the moment the gates opened on April 27, the 2017 NFL Draft was a huge success for the city of Philadelphia, with an attendance of 250,000 over the three-day event.  According to the NFL Draft Event was commissioned by the Philadelphia Convention & Visitors Bureau (PHLCVB) and a report was conducted by Temple University's Sport Industry Research Center (SIRC).  The report looked at travel behavior of attendees, hotel performance and media impact of the event, among other areas. "Philadelphia served as a phenomenal host for the 2017 NFL Draft and created a memorable experience for our fans, incoming players, and teams," said Peter O'Reilly, NFL Senior Vice President of Events. "We are grateful to Mayor Kenney, the Philadelphia Eagles, the Philadelphia Convention & Visitors Bureau, and all of our partners for helping make the event a resounding success.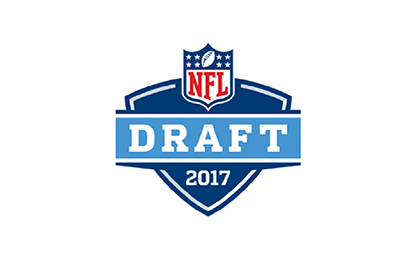 Tourism Driver for Philadelphia Positioned as a driver of tourism within the region, the Draft attracted attendees from 42 different states and provided an opportunity for Philadelphia to shine as an event destination, with 93 percent of visitors citing the Draft as their primary reason for visiting.
"When we chose to pursue the Draft, we did so with the goal of an economic win for our city and region. We are thrilled that not only did it generate substantial economic activity for Philadelphia but we were also successful in showing the world that this city is a premier destination for sports, big events and tourism in general," said Julie Coker Graham, PHLCVB President CEO.  A total of 4,794 attendees of the NFL Draft completed a post-event survey. The results were then compared to the larger population of individuals who attended the 2017 NFL Draft by using other available data sets, before being applied to an input-output (I-O) analysis using IMPLAN modeling software, the most widely accepted methodology for measuring economic impact.
The report is intended to capture the overall impact of the 2017 NFL Draft on Philadelphia, however analysis is limited by the data available, namely a survey of attendees and operational expenditures of
the NFL. It does not include all spending that occurred by sponsors and other large corporations in conjunction with the event.