U.S. Bank Stadium's Beverly Zimmerman Receives Meet Minneapolis Hospitality Hero Award
September 1, 2017
MINNEAPOLIS – Beverly Zimmerman, a tour guide at the U.S. Bank Stadium, has been named a Hospitality Hero award winner for second quarter by Meet Minneapolis CVB. The award is given quarterly to members of the Minneapolis hospitality community who have been nominated by their colleagues. The award honors an individual or company that has made valuable contributions to the image and culture of Minneapolis through outstanding hospitality and service.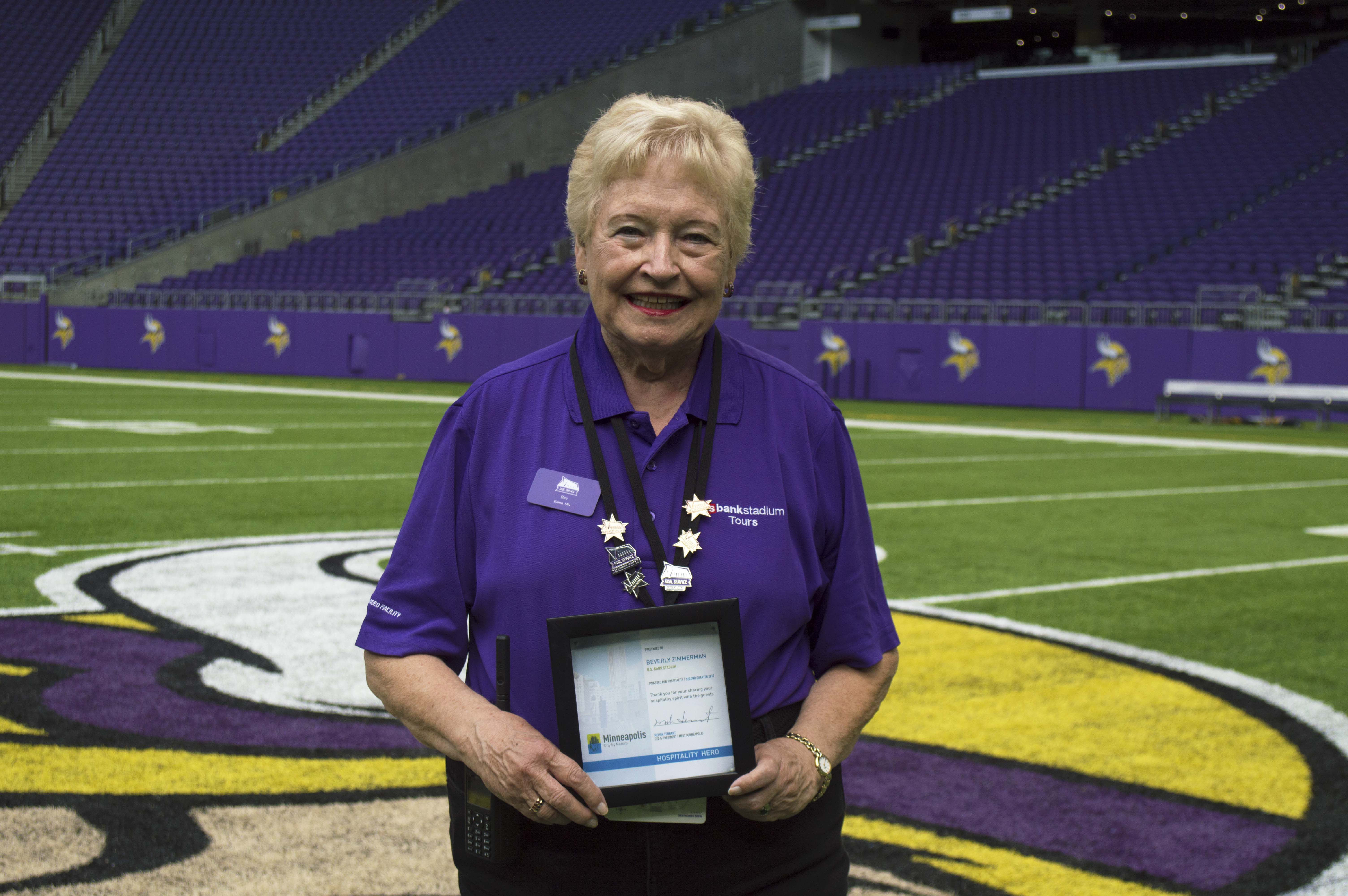 A Minnesota native, history and culture, according to her nomination. She welcomes visitors and
provides suggestions on all that Minneapolis has to offer. No matter who she is helping, she can find a way to relate and personalize their experience. Since U.S. Bank Stadium started giving tours, Zimmerman has given more than 200 tours.
With over 50 years of experience in hospitality work, she has proven to be an expert in providing a memorable and genuine tour. Lisa Niess, Marketing and Communications Manager at enhance our service excellence by taking photos, sharing stories and creating along with her manager, visitors can agree that Zimmerman is a great candidate to represent.