Facilities Media Group Inks Three Year Partnership With IMEX Group
July 31, 2017
NEW YORK – The Facilities Media Group (FMG), publishers of Facilities & Destinations (F&D), Facilities & Event Management (F&EM), and facilitiesonline.com, signed a three-year partnership with U.K. based IMEX Group (IMEX), organizers of the world-renown tradeshows for the meetings and events industries.
The partnership provides attendees at the IMEX America show with multiple opportunities to access recent FMG publications.  Attendees at the three-day event October 10-12 at the Sands Expo, Las Vegas will be able pick up print magazines before the show begins during Association Focus at Smart Monday – a full day of MPI approved professional education and networking before the show opens – and at the Media Café and Hosted Buyer Lounge during the event.  On a dedicated web page on the IMEX America Virtual Exhibition, FMG will showcase the digital editions of the magazines that provide readers all the high quality content in our traditional paper publications, supplemented with additional links to online data and videos.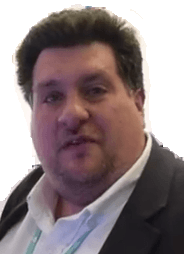 FMG Associate Publisher Michael Caffin organized the extended partnership. "IMEX America has been the industry's go-to show, besting key attendance statistics year after year, " said Caffin. "This is a win-win scenario for all parties. Having our magazines in the hands of MICE industry leaders and decision makers adds value to the hard work our writers put in; provides IMEX attendees a chance to access the meaningful content contained in our pages; gives greater exposure to our advertiser base, and of course, IMEX wins by making all parties happy and wanting to return next year."
This year's Summer/Fall 2017 issue of F&D will contain a dedicated section to the show, which includes an interview with IMEX CEO Carina Bauer, as well as a series of features on domestic sites and an expanded international destinations that will include: Costa Rica and Panama in Central America,  Zurich and Barcelona in Europe, Macau in the Far East. Limited advertising opportunities are still available through September 15 by contacting FMG's Business Development Officer, Thomas J. Davis III or Michael Caffin at (212)532-4150.